INFORMA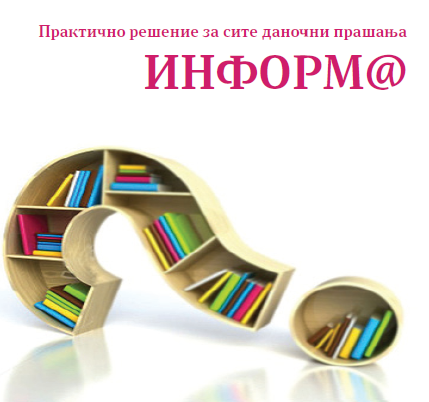 INFORM@ provides an on-line search for the most frequently asked tax questions and answers.

In order to search for the requested tax information i.e. the categories of tax issues and answers, use the INFORM@ service which is available through the Contact Center website kontaktcentar.ujp.gov.mk

INFORM@ is a source of tax information to which you have electronic access, 24/7 days a week, on issues related to VAT, Profit Tax, Personal Income Tax...